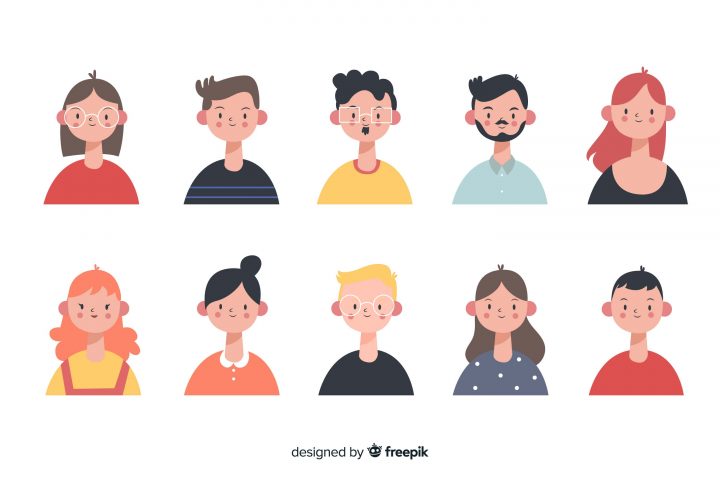 People are diverse and varied – each as different from the other as a snowflake. The same can be seen in people's buying patterns, too. It's fascinating how some people can be so passionate about purchasing an eco-friendly jute bag. In contrast, others never fail to pick up the latest designer bag from a fast-fashion label. It's the dream of every marketer to be able to decipher the deepest interests and aspirations of each individual with a disposable income upon this Earth. But that is, of course, impossible.
The next best thing would be to use digital analytics to study the consumer behavior of tech-savvy consumers and spend a reasonable amount of time online. Digital marketing initiatives of today allow just that by letting brands and advertisers collect precious data that reveal a lot about their ideal customers. They compile this information into a template-type description that represents that type of buyer. That's called a persona. This includes a whole host of information such as the buyer's wants, opinions, desires, and personalities. Businesses will have multiple personas that they'll use for marketing purposes. Each will have its preferences, and these are used to send them relevant advertisements.
A customer persona can include
a person's goals and values,
challenges and pain points,
sources of information,
objections, and
their role in purchase processes.
For example, you can have a persona called Agency Allen, who is 45 years old, married, and has two children. His goals are to scale his business; his main challenge is finding top marketing talent to hire; he's the main decision-maker when purchasing digital marketing tools for his agency. His primary sources of information include books, magazines, blogs, conferences, online coaches, and more. These are just a few data points collected and associated with Agency Allen but are enough to explain what kind of person he is and what kind of products interest him.

Why Do You Need Customer Personas?
It has become crucial to use personas to target your ads. There are billions of digital ads, all competing for internet users' attention and mind share. Using this data helps brands create more strategic plans for marketing. It helps drive relevant traffic to your website, gives your sales department better leads, and allows them to have more informed conversations with each type. It also helps document your marketing deliverables and connect them to company goals. Furthermore, you can decide what kind of marketing content to produce, which media outlets to target, what products and services you need to develop, and a whole lot more just from this data.

How Do You Create Customer Personas?
To create these types, you can first begin with internal interviews. Talks with your department that has the most face time with your customers. That can include your sales department, marketing, and customer service. Ask them for information based on the customer's purchasing patterns, the most frequent objections they hear, and data about blog post traffic, website page impressions, and other relevant data. Next, interview customers and have conversations with them. Ask open-ended questions about topics such as their gender, age, location, careers, daily life, hobbies, pain points, and industry-specific details.
You can then take all this data and compile it into two sets. One is qualitative data, which is what you'd have collected from internal and customer reviews. Then comes complex data collected from web tools to show what people have in common with each other. Using this, create your persona profiles. You can get creative with them, give them clever names, and add whatever detail you need to visualize the persona.

How To Create The Most Accurate Customer Personas
At the end of the day, accuracy is critical in creating the right personas for effective marketing strategies. To help marketers and advertisers alike, we at Aroscop have developed a state-of-the-art tool that allows marketers to build accurate collections of personas. This tool is called the Audience Cohort Planner, and this is a unique solution for both brands and agencies to get more control and flexibility over their programmatic campaigns. We've combined our vision to create a cutting-edge, holistic, future-proof solution with the industry's dynamics. The result is a two-pronged solution that uses contextual advertising and first-party data to accelerate marketing efforts everywhere.
This tool is based on two concepts – COMPASS (Cohort Based Media Planning and Audience Segmentation System) and DART (Data Analytics for Response and Targeting).

COMPASS
COMPASS allows advertisers to analyze the best placements for their ads. It takes into consideration whether that user is interested in your product while they're consuming related content. That improves campaign engagement and ROI. It also creates a database of IDs of these users, along with other factors such as recency and frequency. This tool helps advertisers answer the who, what, where, when, and why of the content consumption patterns of the desired audience sets. This output can be fed into ad stacks. That will show highly relevant advertisements with personalized messages and promotions.
This also has a segmenter option, which helps create targetable segments of a brand's first-party data. That lets advertisers generate better ROIs with more targeted and relevant ad campaigns across ad platforms.

DART
Advertisers can use DART to create personalized experiences for their target audiences by using first-party, third-party, and other kinds of data. Through predictive modeling, advertisers can use the solution to reach out to bigger audience pools (lookalike audiences) Or take pre-emptive actions to increase cross-selling and upselling. Additionally, DART can also be used to deliver more value and even specific messages and offers based on triggers at crucial stages.
Aroscop's Data Science Suite or DART (Data Analytics for Response & Targeting) is a real-time big data on-the-cloud analytics platform that helps analytics and data science teams go from development models to stable, reliable, and scalable models. It can improve customer acquisition, reduce churn rate, improve the active base, provide better digital experiences, and create lookalike audiences.
DART helps marketers make data-driven decisions across the marketing value chain; it assists with pre-built data models, machine learning algorithms, and other resources. It also helps advertisers choose from the existing models or deploy their machine learning models to train, test, and scale the outcomes.
You can learn more about our Audience Cohort Planner, COMPASS, and DART in this Aroscop e-book we've published. It elaborates on all you need to know about our planner, which is essentially a contextual cohorts planner and first-part data solution for programmatic ads. Using this tool will help you separate the snowflakes from the avalanche of internet users and prospective buyers out there. You'll have Agency Allens, Yoga Coach Carlas, Sustainability Sallys, and more, all waiting for you to help them find the right solutions for their problems.